It has been such an honour for me to have been asked to be a judge for the
Miss Derry
and Miss Tyrone competitions for 2014.
Thanks to the current Miss Derry (2013) Ashleigh Coyle, I have been delegated the very difficult task of choosing the two lucky winners, along with a fab judging panel which consists of local celebs and fashion success stories – Leah Totten (Winner of the Apprentice UK), Racheal O Connor (Finalist on "The Voice UK"), Lynsey McGarrigle (Former Miss Tyrone and Fashion Designer) & Charlotte Rose Coyle (Model in NYC).
Last Tuesday, myself and the other judges had the pleasure of meeting most of our fabulous competitors at the launch party in Karma (Derry/Londonderry). We got the opportunity to talk to these stunning girls and interact with them socially before being faced with the nightmare task of narrowing them down to just two winners on the night of the final.
Each and every one of them is beautiful on the outside as well as the inside and I really cannot wait to see them in action at the final in the White Horse hotel.
As well as the gorgeous girls and judges, I got the chance to meet and talk to Richard Lynch & Koko Shannel who will be choosing the most glamorous audience member on the night, Joe Carlin, the fantabulous host and Callum & Christine who will be helping backstage.
The theme of the launch night was black dresses. All of the contestants were asked to wear short black dresses whilst the judges came in long ones. My beautiful dress for the night was from my fave local shop Boudoir Boutique and was just perfect for me, long & elegant with a touch of bling.
It was such a fun night and it has made me super excited for the grand finale this week… Thank you Ashleigh for asking me to be a part of your judging panel and to Andrejs Plavin for the use of the pics!
I look forward to seeing you all on Thursday!
What will I be wearing though? All shall be revealed!
Nicola x
Some of the fab Miss Derry team 🙂 (Missing a few)
Ashleigh Coyle (Current Miss Derry, Organiser & Judge)
The Judges – Missing Charlotte Rose Coyle and Leah Totten
Taking our "Oscar" Selfie
The Result of the "Oscar" Selfie
The gorgeous men on the team x
Some of the finalists who attended the Launch party x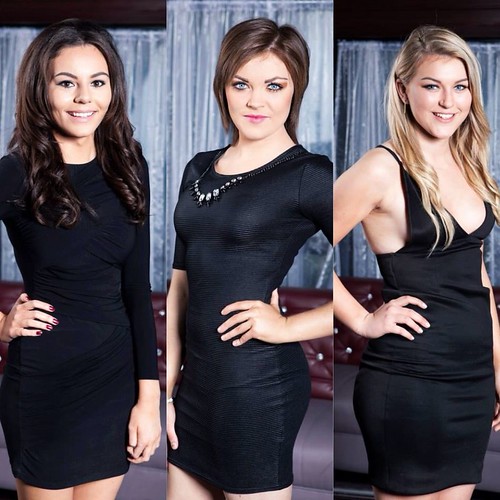 Judging panel – Minus 2 x
I was wearing:
★ SEQUIN & BEADED DRESS FROM BOUDOIR BOUTIQUE
★
★ DIAMANTE SANDALS FROM RIVER ISLAND
★
★ EARRINGS FROM THE "ANNA DELLO RUSSO" COLLECTION FOR H&M
★
★ DIAMANTE BRACELET FROM TOPSHOP
★